District News
Thanks for coming to Winter's Eve 2019
Dec 18, 2019

Thanks to everyone who braved the snowy weather to celebrate the 20th Annual
Winter's Eve at Lincoln Square
! We appreciate that, in spite of the weather, Lincoln Square's restaurants, businesses and nonprofits, along with residents and visitors, came together to kick off the holiday season. It was a special night brimming with terrific musical entertainment, dancing, family fun, talented performers, street theater, and delicious food. We hope everyone had a wonderful Winter's Eve; the holiday season has officially arrived!
Click here to view some terrific photos of the festivities.
This annual tradition would not be possible without the generous support of our sponsors and our dedicated Board of Directors. Also, thanks to our many City partners who helped us put on this amazing event. Special thanks to
Parks, for helping us salt and clear snow on Winter's Eve; to DSNY f
or providing us extra waste baskets; and the NYPD for making everyone feel safe.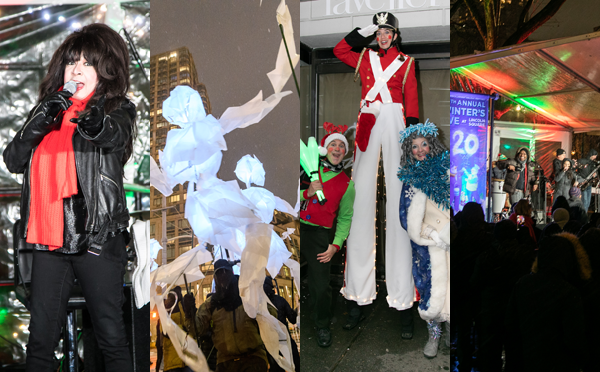 We appreciate our photographers who worked through the snow: Filip Wolak, Andrew Kist, Elena Olivo, Ron Jautz, and Ron Holtz.