District News
Mother's Day Gifts and Meals for 2021
Apr 29, 2021

Mother's Day is coming up on Sunday, May 9 and it's time to show the special mother, grandmother, or mother-figure in your life some love and appreciation. Take advantage of product offers, gift guide ideas, and more from Lincoln Square's businesses this Mother's Day.
Williams Sonoma (10 Columbus Circle) has a gift guide online, titled "Mom's Wish List", with a selection of gifts organized by price and interest, as well as recipes for a Mother's Day Brunch. Check out the page and search by interest for gifts for the gardener, the early riser, the wine & cocktail enthusiast, and more. Browse the ample gift ideas here.
At Monica Rich Kosann (10 Columbus Circle), receive three complimentary diamonds with every 18K gold "My Earth" necklace purchase for a sparkly Mother's Day gift. Speak with a sales associate for details. You can also browse some jewelry gift ideas through the Mother's Day gift guide online.
L'Occitane en Provence (10 Columbus Circle) has put together a page of gift ideas for Mother's Day that includes skincare products, fragrances, and beauty sets produced by women. Click here to view the Mothers of Nature guide.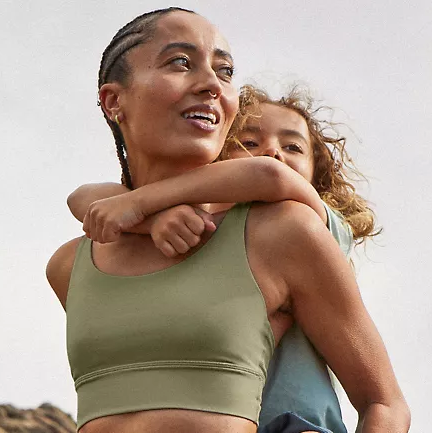 Lululemon (10 Columbus Circle & 1928 Broadway at 64th Street) has a Mother's Day gift idea page that offers leggings, hoodies, and accessories to keep mom comfortable and stylish while she exercises or lounges at home.
La Maison du Chocolate (10 Columbus Circle) can help you show appreciation this Mother's Day with exclusive sweets for the occasion and a sparkling Mother's Day hat box. Click here to view all of the chocolate boxes and creations for Mother's Day.
Swarovski (10 Columbus Circle) has eye-catching gifts for Mother's Day, detailed in this online gift guide. Choose from earrings, necklaces, watches, and even home decor pieces. Click here to view the online gift guide.
Visit Aveda (10 Columbus Circle) the weekend of Mother's Day week and receive a complimentary 100% organic cotton hair towel wrap and a travel pouch, plus a 3-piece hair care mini set, with your $75 purchase. Click here to view other Mother's Day gift ideas from Aveda online.
Head to The Emporium, Ltd (20 West 64th Street at Central Park West) for vintage jewelry, fine art, and antique furniture, any of which would make for a wonderful and unique Mother's Day gift. Shop in-store or click here to view the shop's Instagram sales.
Kiehl's Since 1851 (154 Columbus Avenue at 67th Street) has an online gift guide for Mother's Day with the best products to show appreciation for all of the different mothers and mother-figures in your life. Browse best-sellers, products for self-care, sustainable gifts, and more. Click here to view the gift guide.
Target (1863 Broadway at 61st Street) has put together a gift guide for Mother's Day to help you thank all of the special women in your life. Shop gifts organized by price, by mom—whether it's for a new mom, a grandma, or other special women—and by product type. You can also find some unique gifts made by women-led brands and more. Click here to browse the gift guide.
Order delicious chocolate rugelach from Breads Bakery (1890 Broadway at 63rd Street) through Goldbelly online and 10% of the profits will go towards Your Mom Cares, a nonprofit organization dedicated to helping mental wellness for children. Click here to order! Breads Bakery is partnering with the nonprofit for Mother's Day this year, which you can check out here.
Color Me Mine (177 Amsterdam Avenue at 69th Street), the local paint-your-own pottery studio, has a number of fun ceramic gifts that families can paint in-studio or at home for a one-of-a-kind Mother's Day gift. Paint a special mug for the world's best mom or grandma, design a new plant pot, and much more. Check out the projects you can order for home or pick out in the studio here, then contact the studio for more information. Also, all day on Sunday, May 9, you can enjoy a special Mother's Day painting event in the studio that includes $15 studio fees for 2 people and a complimentary gift for Mom with your reservation. Reserve a spot here.
Across time and place, artists have paid visual tribute to motherhood. The American Folk Art Museum Shop (2 Lincoln Square at Columbus Avenue and 64th Street) has a wide range of great gifts for mothers, grandmothers, godmothers, or anyone in your life who you care for or has cared for you. Click here to check out all the Museum Shop is offering.
You can also celebrate Mother's Day with local brunch plans. Bar Boulud (1900 Broadway at 64th Street) is serving a special Mother's Day brunch on Sunday, May 9. The three-course prix-fixe menu is $68 per person, and you can view the options here.
Enjoy Rosa Mexicano's (61 West 62nd Street at Columbus Avenue) Mexican-inspired prix-fixe Mother's Day dinner on Sunday, May 9. The dinner is $38 per person and can be enjoyed at the restaurant or at home. Click here to view the menu.
And, head to Whole Foods Market or Gourmet Garage to pick up mom some specialty foods to drop off or bring to her, including cheeses and chocolates, to make it a special Sunday at home.
This is not an exhaustive list of Mother's Day gift and meal options around the neighborhood. Check out our Neighborhood Guide to browse other stores and restaurants. As we learn about more special offerings, we will add them to this list. Let us know if we missed your Mother's Day deals!
Main photo credit: Williams Sonoma
Article photo credit: lululemon, Target, Bar Boulud