Entertainment
Music at MAD
Museum of Arts and Design
2 Columbus Circle
New York, NY 10019
(212) 299-7777
http://www.madmuseum.org/learn/music-mad
Price
Free with museum admission
Event Dates
Apr 01, 2021
Apr 08, 2021
Apr 15, 2021
Apr 22, 2021
When
4:00pm - 7:00pm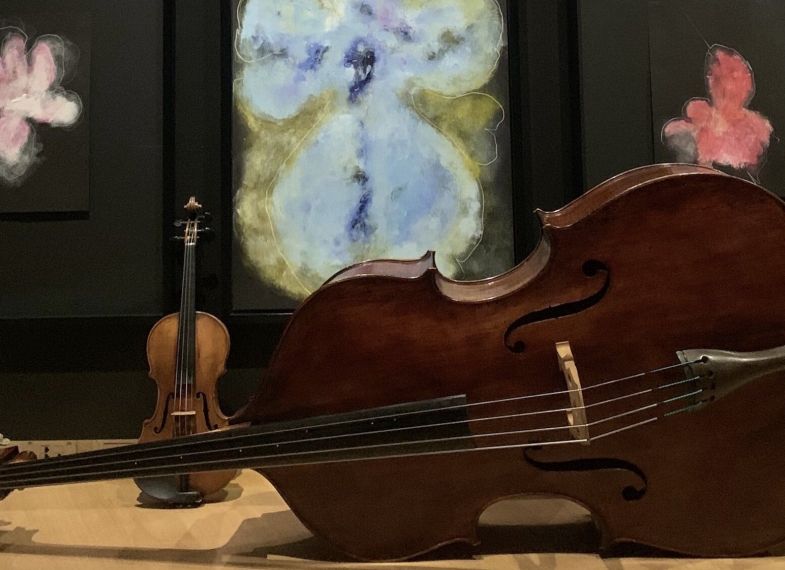 Live, informal music performances to activate the galleries.
On select Thursdays and Saturdays, live music activates the galleries of the Museum. Meant to be enjoyed informally as visitors explore the art on view, performances from an international roster of celebrated instrumentalists take place in accordance with the Museum's safe social-distancing practices.
Curated by Laura Metcalf and Rupert Boyd of Boyd Meets Girl, the roster of musicians include international soloists and award-winning artists, plus members of the New York Philharmonic, the Chamber Music Society of Lincoln Center, and more. The artists will perform works crossing a range of genres—from classical to contemporary—that will enhance visitors' experience with the art.
Performances take place Thursdays 4–7 pm and Saturdays 2–4 pm and are free with museum admission.
ARTISTS AND SCHEDULE OF PERFORMANCES
Laura Metcalf, cello soloist and artistic director of Music at MAD
Sat, Mar 27, 2–4 pm
Gohar Vardanyan, international classical guitar soloist
Thu, April 1, 4–7 pm
Gabriel Cabezas, cello soloist, member of yMusic, and recipient of the Sphinx Medal of Excellence
Sat, April 3, 2–4 pm
Michelle Ross, violin soloist, composer, and artistic director and founder of classical chamber music festival Museum in the Mountains
Thu, April 8, 4–7 pm
Kelly Hall-Tompkins, violin soloist, founder of Music Kitchen-Food for the Soul, and winner of a Naumburg International Violin Competition Honorarium Prize
Sat, April 10, 2–4 pm
Pauline Kim Harris, violin soloist, composer, and member of classical avant-punk violin duo String Noise
Thu, April 15, 4–7 pm
Inbal Segev, cello soloist, Chamber Music Society of Lincoln Center
Sat, April 17, 2–4 pm
Jeffrey Zeigler, cello soloist, recipient of the Avery Fisher Prize
Thu, April 22, 4–7 pm
Leah Ferguson, viola, New York Philharmonic
Sat, April 24, 2–4 pm