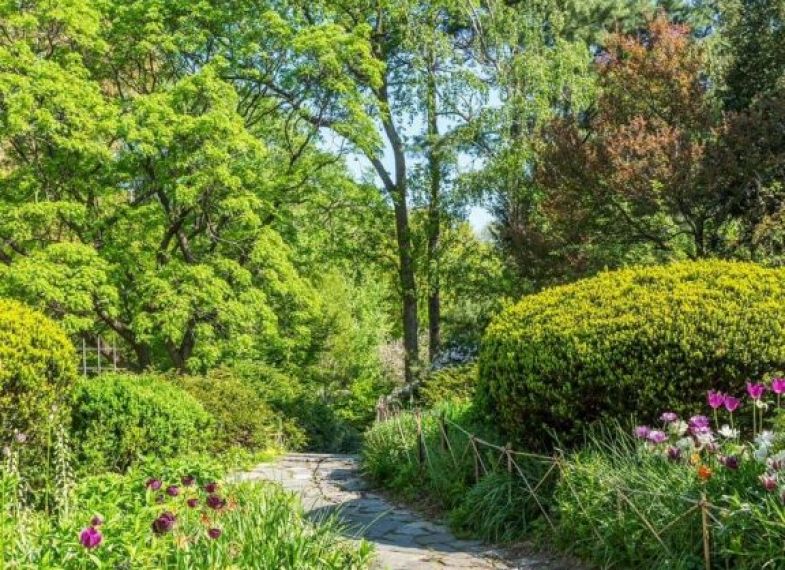 During these uncertain times for New Yorkers, Central Park can still provide comfort and solace from a distance. If you're looking to explore the Park from afar, here are a few ways to bring the outdoors to you.
Get an insider's look at Bethesda Terrace
A masterpiece of architecture and sculpture, Bethesda Terrace is considered the heart of Central Park. In this video, enjoy an up-close view of the Terrace and hear the Conservancy's Historian Emerita Sara Cedar Miller describe how its intricate carvings touch on themes of nature, art, science, love, and the four seasons.
The carvings along Bethesda Terrace's ramps, balustrades, and piers represent the four seasons through fruit, flowers, plants, birds, and other illustrations.
Download Discovery Journals for your little ones
Discovery Journals, best for ages 6 to 10, help kids investigate the connections between the design, plants, wildlife, and people in the Park using trivia, puzzles, writing prompts, and more. Every Discovery Journal is available for download and focuses on a different Park landscape, such as the Harlem Meer or Turtle Pond.
Brush up on Central Park's trees
Central Park is home to more than 18,000 trees, from American beech to Yoshino cherry. Learn about these woody plants by browsing our Tree Guide, which features photos and fun facts on several species.
Get to know the history of the Park before its existence
During the first half of the 19th century, what is now Central Park's perimeter from West 82nd to West 89th Street was home to Seneca Village. Earlier this year, the Conservancy explored the community's history by speaking to historians and Ariel Williams, a descendant of Seneca Village resident Andrew Williams.
Discover the latest on our restoration projects
The Conservancy is constantly restoring landscapes and features across the Park's 843 acres. View never-before-seen photos of many projects and learn how our team of historians, designers, planners, and architects works with the public to continually improve the Park.
Browse Central Park's little-known designs
The original drawings and plans that were created to build the Park — by the likes of architects Calvert Vaux and Jacob Wrey Mould — offer hidden secrets about both the built and unbuilt aspects of the Park. Take a step back in time with the insight of Cynthia Brenwall, Conservator at the NYC Municipal Archives.
Admire spring flowers in Shakespeare Garden
Named for the famed poet and playwright, Shakespeare Garden is designed to evoke the Bard's native English countryside. Its tulips and magnolia trees may not be in full bloom yet this year — but in anticipation of what's to come, explore its flowers in this video from a previous spring with Conservancy Gardener Larry Boes.
Tucked away on the west side of Central Park is Shakespeare Garden, which features hundreds of plants mentioned in the Bard's works.
Explore a range of activities, from coloring to word puzzles
A variety of games for different ages — fun for adults and kids alike! Test your knowledge and see if you know Central Park like a native New Yorker or take a peaceful break with some coloring pages.
Stay connected to Central Park from afar with Facebook, Twitter, and Instagram, or browsing the blog archive. Stay tuned to th updates page for the latest on Park operations.